12 juillet 2011
Feel the beat
Bonjour à toutes
Hi girls
aujourdh'ui je vous propose un swatch du magnifique Feel the Beat de ColorClub. Vous le connaissez certainement, ill date de l'ancienne collection Dance to the music d'automne 2008, mais il est tellement beau que je ne vois pas pourquoi je m'en priverai !!
today I show you a swatch of the beautifull Feel the Beat from ColorClub. You probably know it cause it's from the on old Dance to the music 2008 fall collection, but it's so gorgeous why deprive myself ?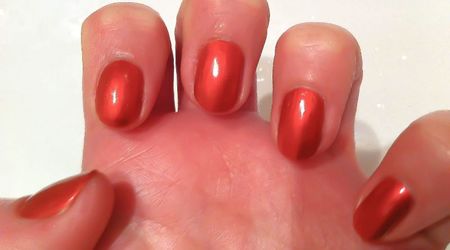 Je me demande si je n'ai pas pris ces photos sans mes lunettes car elles sont légèrement floues...bref...Ce vernis est très sympa, c'est un shimmer, la couleur varie entre le cuivré l'orangé type "sunset"
I wonder if I didn't take those picts withou my glasses cause there're a little bluries...anyway. It's a beautifull shimmer polish, its color vary from copper to birh sunset orange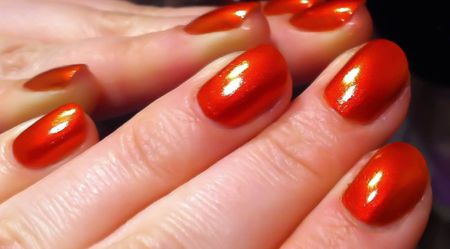 sous lumière artificielle, 3 couches
under artificial light, 3 coats
facilité d'application : 5/5
opacité à 2 couches : 4/5
séchage : 4.5/5
remove : 5/5
tenue : 5/5
Qu'en pensez ?
A bientôt ;)
aplication : 5/5
2 layers opacity : 4/5
drying : 4.5/5
remove: 5/5
kept : 5/5
Watche think ? Love it or leave it ?
See you ;)

Commentaires
Poster un commentaire